A playpen should be large enough for hamsters to run around and play. Some hamsters are happier with big open spaces and can stay more active when running longer. It's helpful for hamsters if you allow them to explore outside their cages in a safer playpen.
Hamsters love playing, but they learn to get bored of running in a wheel over time. While a cage is safe for hamsters, they enjoy an occasional outing. Living in a cage can get very dull for your adorable little friend.
In this article, you will see a list of the best hamster playpen and samples of playpen setups so you can draw some inspiration.
ALSO READ:
WHY A PLAYPEN IS BETTER THAN AN EXERCISE BALL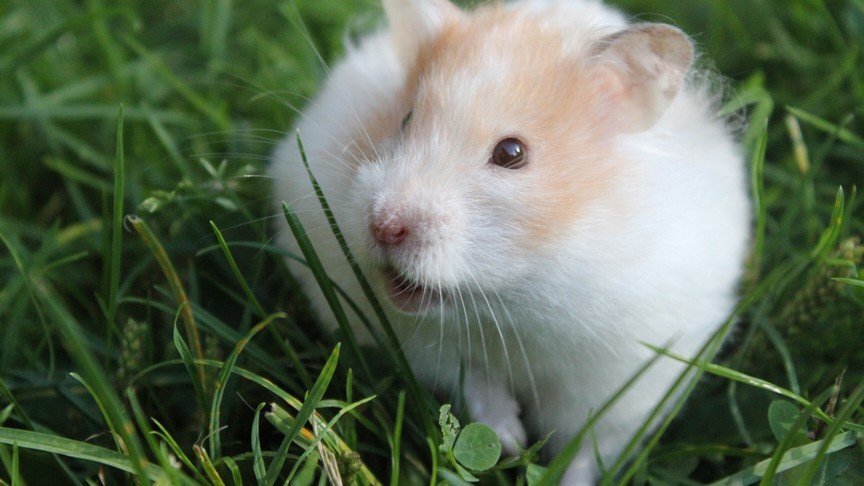 Many hamster owners, including me, highly recommend you use a playpen instead of an exercise ball. A playpen is much more convenient, safe, and flexible. With a hamster playpen, you can:
let you hamster play and burn their energy there safely
you can place your hamster in a playpen while you clean their cage
use it to tame your hamster (i.e introduce your scent to them)
give your hamster a break with a new environment outside their cage
WHAT TO LOOK FOR A HAMSTER PLAYPEN
You can get a hamster playpen in a pet store or create one instead. Just make sure that you're creating a hamster pen that is a safe place to explore. Materials should not inflict harm, preferably corrugated plastic.
You can easily cut this according to the size of your playpen, put it together, don't forget to add some obstacles and tubes, and there you have your playpen.
But if you want a hamster playground made of perfection, the bars should be small enough to avoid escape. Here are other things to remember before creating or buying the best hamster playpen.
Size
Consider your size when sitting if you want a playpen to fit in to play with your hamster. The ideal size is 4×15 ft, but if you are not planning to sit inside, 2×5 ft is acceptable.
There's no set standard for size in a hamster playpen. Of course, the bigger space, the better.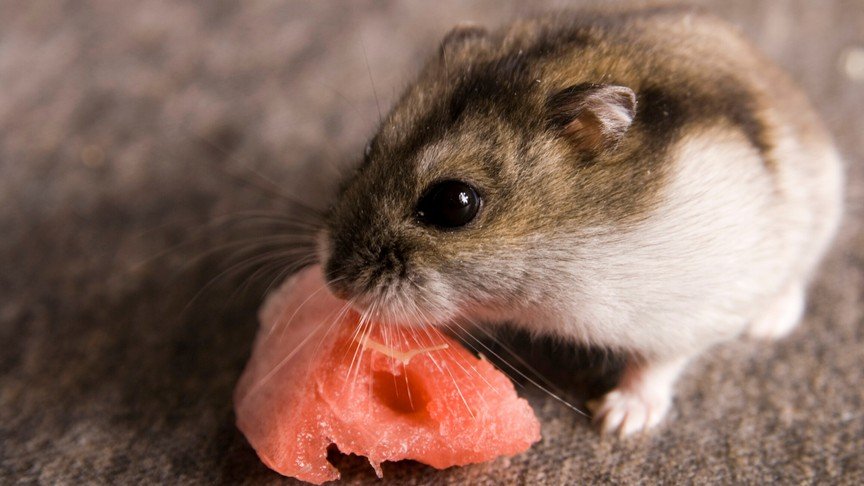 Material
Playpen made out of metal, wood, and glass is all okay. If you consider having one, make sure all materials have been put together safely. Check if end panels or hooks are fit together and sturdy enough to secure a wall.
Also, take note that some hamsters like climbing so best use a playpen cover, in this way, you can leave your hamster in the pen while cleaning their main cage or doing something else.
Top Cover and Bottom Cover
If you are not going to sit with your hamster while playing on the playpen, for example, if they are on the playpen while cleaning the cage, we recommend one with a cover on top to avoid escaping.
A removable bottom cover would be a good idea; many hamster owners would take their hamsters out in the garden and place the playpen on the grass. This way, your hamster can chew on greens and run around its playpen without the chance to escape.
Some bottom covers are made of fabric, but some would say that cloth is unsafe for hamsters because their claws can get caught in it and cause injury, but not if they stay in a playpen no longer than 30 minutes.
ALSO READ: How to find an escaped hamster
Escape-free
Remember to make sure that your hamsters' playpen is escape free. By now, you should know that hamsters can climb on glasses and jump pretty well from the bottom to the top of a platform.
And also, be very cautious about cats or other pets when letting your hamster run free in a playpen. Hamsters, especially Dwarf hamsters, can squeeze through metal bars if the spaces between are too wide.
Make sure the playpen has a cover on top and the wall metal bars have a mesh over them.
Price
Playpen doesn't need to be expensive, and if you buy one, make sure that it's the one that can last long. A playpen is a significant investment that could let you keep a better eye on your hamster while outside the cage. Consider looking for a playpen larger than your hamsters' cage to sit and play with them.
Review
When choosing the best playpen for hamsters, you must read product reviews before purchasing. You'll learn a ton of stuff about the product. Best if you heed what other buyers are trying to tell you or if it's easily chewable, escapable, or non-waterproof. This lessens the regret of purchasing or, worst cases, a runaway hamster.
Some offer advice on the right way to install the playpen, while you could also see comments on how they used their hamster inside the pen to tame them and get the hamster familiar with their scent.
SAFETY PRECAUTIONS WHEN USING A PLAYPEN
The safety of your hamster is one of the essential rules. Try and create a peaceful environment away from possible noisy surprises.
Here are some other ways how you could ensure the safety of your hamsters during playtime.
30 minutes max
It's natural for hamsters to run every day; instinct and energy make them cover a lot of ground at nighttime. Hamsters are suitable prey, so they have swift reflexes and fast feet.
If you tame your hamster and have built trust between the two of you, you can let your pet in the playpen or with you outside the cage for 30 minutes if there's a water source. If no water bottle or bowl is in the playpen, bring it back to its cage after 15 minutes.
However, if your hamster has only been with you for less than 3 months or there's still a trust issue, it's better to only part your hamster from their cage for 10 minutes at a time.
Once feeling starved or thirsty, they might jump over or nibble an escape through your playpen to find some munchies.
Escape-Proof Hamster Playpen
Personally, I think the only way to make an escape-proof hamster playpen is to make one that is made of glass and tall enough to avoid climbers. But that's expensive and will eat up too much space without having the possibility to be moved around or folded.
The best hamster playpen has a good lock. An escape-proof playpen for hamsters should be made of material that hamsters can chew through or climb or at least with a top cover. If that's not possible, the best way to ensure your hamster can't escape is to keep an eye on them inside the playpen.
Always Keep an Eye Out
Whatever you do while the hamster is in the playpen, check in once in a while to ensure your pet hasn't run away or your kid or other pet hasn't disturbed your hamster.
Lock Other Pets Away
While cats and hamsters are excellent fluffy pets, keeping them away from each other is best, especially during playtime. You can do this by locking your cat inside the room or cage to separate them. The first instinct of cats is that hamsters are prey. So, you'll need a secure environment to clean the cage and drop them in a hamster playground.
Even if your other pets can't physically reach your hamsters, their sight can inflict high stress on your critter friend. Make sure to think of an area where cats don't usually hang around or a room they can't peek and poke.
Brief Your Kids
Young kids between the ages of 5 to 10 years may want to have a pet, but of course, they can't take care of one by themselves. Hamsters are often an intermediate start to caring for pets for learning kids but under strict supervision. If it's cleaning time or playtime, explain to your kids adequately that they shouldn't play or go inside the playpen without you guiding them.
LIST OF THE BEST HAMSTER PLAYPENS
To be sure, choose the size of your playpen wisely and make sure that they are durable. Here are some examples of playpens that offer an escape-proof and safe environment. Feel free to choose the ones you think your hamster would love.
Fabric Hamster Playpen (no top cover and transparent walls)
You can install this cage tent in a matter of one second. Never worry about the weight since it is light like an apple. Transparent on the inside so that you and your kids can watch them snuggle and play together. This tent could quickly dry out to incase your hamsters peed on it.
Fabric Hamster Playpen (no top cover, covered walls)
Hamsters can't climb in these playpen walls. The material also allows easy installation and folds up super compact when playing time is over. Try putting their toys so that they have something to play with while you are scrubbing their cage.
Metal Small Pet Playpen
The best thing about this hamster playground is combining it with the same additional model of Prevue to create a larger space. This playpen is enjoyable if you prefer to sit with your hamster inside the playground and play with them.
Make sure to put a mesh over the wall metal bars if you have a Dwarf or Chinese, and place the top cover if you plan to leave your hamster alone to avoid an escaped hamster.
Fabric Hamster Playpen (with top cover)
If you'd want a playpen and have the budget for it, this tent provides a safe and calm place for your hamster to hang out. You can easily install it in a second and fold it up quickly. Other small animal playpen doesn't have a cover. But the cover portion of this tent allows the best ventilation and provides a way to keep an eye out over your critter friend easily.
This hamster playpen with a roof makes it much more secure. You don't have to worry about hamsters who love to climb or a pet or a child getting inside the playpen.
Personally, I'd say this is an escape-proof hamster playpen; while your hamster might chew through the fabric, you don't have to worry about climbers or adding mesh between metal bars.
Pet Playpen Plastic Yard
The walls of this playpen are made of environmental plastic, so if you're looking for eco-friendly materials, it is best to choose this one. Aside from the structure being built to last, Pet Playpen Plastic Yard is lightweight and easily movable.
This also offers a water-free solution. You don't have to worry about dirt or stains since you can easily wipe them clean. This one is surely my favourite, and I think the best hamster playpen.
SONGMICS Pet Playpen
Pack with exceptional security, long-lasting material quality, and minimalistic design; this seamless playpen provides a roomy space and a comfortable home for your furry friend. You can quickly assemble or DIY the fence into various arrangements for different areas as you see fit for your tiny critter friends. The package includes a rubber mallet to help you assemble the playpen and be a useful tool in your home.
Ruff'n Ruffus Portable Foldable Pet Playpen
This roomy 8-Panel design is made from durable, water-resistant materials. Hamsters or other small pets can't chew through easily with its good nylon material. Reinforced with the attached ground, zippered door, and a removable top cover, this playpen could ensure your fluffy friend's safety. The package includes a collapsible bowl ideal for travel and a bonus carrying case.
This other hamster playpen with a roof is a great choice. It comes with a bag to store the playpen when done or if you need to travel with it.
Tespo Pet Playpen
If you're thinking of a playpen that extends to multiple layers, Tespo Pet Playpen is the best for you. The product has a DIY expandable feature that allows you to create a bigger playpen with numerous layers. Hamsters love to climb, so buying two sets to increase your playpen height is advisable.
VERDICT ON BEST HAMSTER PLAYPEN
My hamster and I love both the plastic playpen and fabric playpen with a top cover. The plastic one, which I can build higher for better security, while the fabric one lets me do something like cleaning the cage and leaving my hamster there (while keeping a close eye).
SAMPLES OF HAMSTER PLAYPEN SETUP
It's difficult to know which toys you should have or which playpen you should buy. To give you some ideas and inspiration, here are some samples of hamster playpen setups:
FINAL THOUGHTS
Putting your hamster in a playpen to break from being in its natural environment is always a great idea. It's healthy, fun, and, more importantly, allows you to interact with your furry friend without worrying about escaping.
The bottom line is, when choosing the best playpen for hamsters there are things to factor in, such as size, bar spaces, whether are they foldable, chew-proof, costs, and reviews. Whatever you choose, I'm sure your hamster will love spending time there with you.
When it comes to choosing a playpen, there is a bulk of options you can choose from. We hope you've picked up something helpful from this hamster playpen article.
TO READ THIS LATER, SAVE THIS IMAGE ON YOUR PINTEREST: