The Syrian hamster, also known as the golden hamster, is a captivating small rodent cherished for its charismatic antics and distinctive nocturnal behavior. Although diminutive in size, these creatures are brimming with personality.
They communicate through a series of high-pitched sounds and body language. This is important when attempting to pick up a hamster. This guide will answer the question of how to pick up a Syrian hamster for the first time.
During the night, they are incredibly active; darting around, burrowing, and endlessly running on exercise wheels. Solitary by nature, Syrian hamsters tend to be territorial and do best when housed alone.
While typically amiable with humans, it's essential to handle Syrian hamsters gently and regularly to foster trust. However, the process of gaining your pet's trust can be a long one.
WHEN TO PICK UP A SYRIAN HAMSTER FOR THE FIRST TIME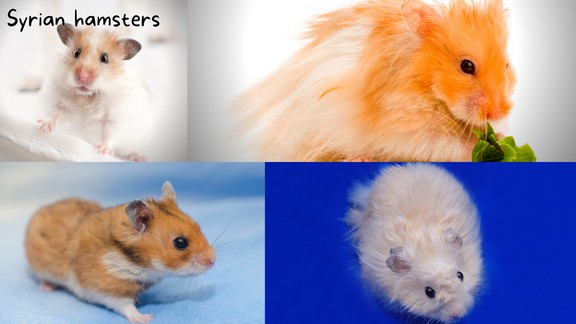 After you bring your hamster home, it's vital that you leave them alone in the cage for the first week to allow your pet to settle. During this time, your Syrian hamster will explore the enclosure, leave their scent for territorial markings, and feel safe.
After a week, you can start the taming process which begins with picking up your hamster for the first.
THINGS TO PREPARE BEFORE ATTEMPTING TO PICK UP A SYRIAN HAMSTER
Before you do so, make sure that you have everything you need. These items will help ensuring that your hamster won't bite you or bite you but your protected and at the same time, you're earning their trust.
thick gloves – garden gloves or oven mitten works
some treats – dried mealworm, lab blocks, or cooked egg
a massive coffee mug
be in a closed space – a bathtub or a playpen works great
timer – start with 5 minutes of handling for one week and increase to another 3 minutes every week
lock your other pets in another room for safety
Cut the treats in small bites to avoid giving too much to your hamster
HOW TO PICK UP A SYRIAN HAMSTER FOR THE FIRST TIME
Picking up a Syrian hamster for the first time requires patience and a gentle touch. Allow the hamster to get accustomed to your scent by first placing your hand inside its cage without touching it.
Gradually, offer treats from your hand to build trust. When it seems comfortable, gently scoop it up with both hands, supporting its body and hind legs. Keep movements slow and voices soft to avoid startling the little creature. Remember, this initial interaction is essential in establishing a foundation for a positive and long-lasting bond with your new furry friend.
Once everything is ready, it's time to try to pick up your hamster for the first time. Here's what to do:
Make sure your hamster is already awake. Don't attempt to wake up your hamster.
Offer a treat to your pet to get them close to the door so it will be easy to pick them up.
Wear the gloves and open the door or the entry point.
Offer another treat.
Lure your hamster inside a coffee mug, you may put a treat inside.
Once the hamster is inside, cover the top of the mug with your hands to stop your hamster from jumping.
Sit on the bath tub, playpen, or a secured floor.
Place the mug on the floor or your belly area.
Lure your hamster to come out of the mug by offering a treat.
Try to stroke your hamster and offer a dry mix or a treat and see if they will bite.
If you want to talk to your hamster, speak in a low and soft voice, similar to how you'd talk to a baby.
Do this for 5 minutes with an increase of time every week.
Give a treat when you bring back the hamster to their enclosure.
If you notice that your hamster no longer try to bite you or show aggression, it's time to try to pick up your Syrian hamster without gloves.
If your hamster did bite you, don't panic or try to whisk them away.
Instead, grab the gloves and put your hamster back in the closure, don't give treats so they know it's not acceptable behaviour.
We also have an article on how to hold a hamster for the first time if you need more information.
FINAL THOUGHTS ON PICKING UP A SYRIAN HAMSTER TIPS
Picking up a Syrian hamster for the first time is a delicate and memorable experience. Before attempting this, it's crucial to allow the hamster to acclimate to its new environment and your presence.
Begin by placing your hand in the cage without making sudden movements, and allow the hamster to approach and sniff it. Gradually, you can try offering treats to build trust. When you feel the hamster is comfortable, gently scoop it up using both hands, supporting its body and hind legs.
Hold it close to your body or over its enclosure to minimise the risk of injury from an accidental fall. Speak softly and move slowly to keep the hamster calm. Remember, patience and gentle handling are key to developing a bond with your Syrian hamster, turning the first interaction into the foundation of a trusting and enjoyable companionship.
I hope that I'm able to guide you on how to pick up a Syrina hamster for the first time. What was your first time experience with this? Do you have other tips or suggestions? Let me know in the comment section below!
TO READ THIS ARTICLE LATER, SAVE THE IMAGE ON YOUR PINTEREST: